Our second location lies peacefully on the sea in the port of the quaint fishing village of Ancient Epidavros. Unspoiled and away from mass tourism, our accommodation sits next to a bay of morning sunrises, afternoon sail boats lazily making their way to shore and evening magenta colored sunsets which can be viewed against the backdrop of the sleeping volcano of Methana. This culturally rich area is the perfect setting for peaceful yoga and meditation.
The yoga shala located on the rooftop of the hotel, offers gorgeous views of the sea below. The space can be open to the warm breezes off the ocean, or protected from the elements with transparent closures as to not obstruct the extraordinary views. Buoys bobbing quietly below and the chime of the church bells lure in a meditative connection between local elements and spirituality.
The rooms are simple and clean with a Mediterranean feel. Most rooms offer a view of the sea and a balcony, and gentle waves can be heard through the open windows.
On your days off there are plenty of adventurous activities to take part in; boating, kayaking, bush walks, archeological walks, and mountain biking are easily available. If you happen to be interested in the culture and history of the area, then world heritage monuments are a stone's throw away. The world-famous attractions of Argolis (Epidavros, Mycenae, Tiryns, Nafplion, Corinth) and Athens are near. Day trips to Poros, Hydra and Spetses, epitomizing the Greek Island experience, are possible too. Dive into the local flare in the nearby village, which includes small shops, bakeries and seaside walking paths. A visit to the local amphitheater, dating back to 4th BC is an easy ten-minute stroll away through orange groves and olive trees. Snorkeling is also available and highly recommended is snorkeling at the 3000 year old 'Sunken City'. For those with an inclination for flight, take to the skies with the local paragliding school.
Meet The Teachers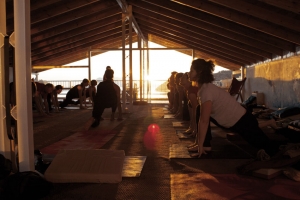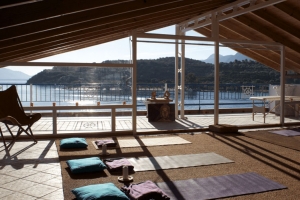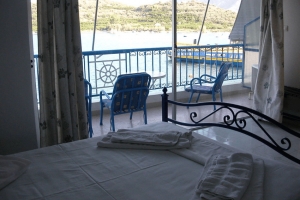 Next Course in Greece
"In the event we cannot travel to Greece due to the Coronavirus we have secured a beautiful residential space in the Sussex countryside.
Our hope is we make to Greece but we have a secure Plan B within the UK so that our trainings continue to run"
May 2020
Module 1: 9 & 10 May
Greece: 16 – 23 May
Module 2: 13 & 14 June
Module 3: 18 & 19 July
Module 4: 8 & 9 August
Modules in London
September 2020
Module 1: 5 & 6 Sept
Greece: 19 Sep – 26 Sept
Module 2: 10 & 11 Oct
Module 3: 7 & 8 Nov
Module 4: 28 & 29 Nov
Modules in London
"We guide you in the right direction as a yoga teacher, whether it be teaching dynamic forms, hot yoga or yoga for rehabilitation."
Apply Now
"We guide you in the right direction as a yoga teacher, whether it be teaching dynamic forms, hot yoga or yoga for rehabilitation."
Apply Now